OUR CAUSES
You can help lots of people by donating little. See our causes.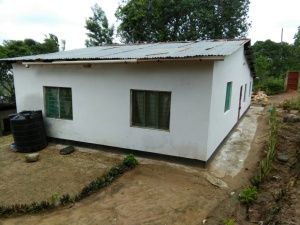 To date, the Kiotas have provided temporary shelter to 107 girls in crisis pregnancy, of which…
Donate
Donate Blood & Save a Life
We still have a few more charitable rounds to go before
Charlie can return to normal. In the meantime, we are
so grateful to everyone who participated in the last month's
fundraiser.
Become a Volunteer
Volunteers are a valuable resource to support the planet. Hope is more than ten thousand volunteers in different countries. Our primary objectives are philanthropy and social well-being.
Testimonials
What Our Donors the World over Are Saying
I am 14 years old, and I come from Kisumu County. In September 2016, I was brought to the Protecting Life Movement Trust's Kiota, 6 months pregnant because of incest.
It's always a pleasure to work with these guys - they know what they want and that is why they achieve their goals. Thanks a lot for the team spirit and your work!
Your performance under the most trying circumstances was nothing less than exemplary. You are the sole reason our rescue mission actually happened! Cannot thank you enough.
Donate Today to Save Children From the Trauma of Abuse